How is Rosé made?
Posted by Wine Gourmet on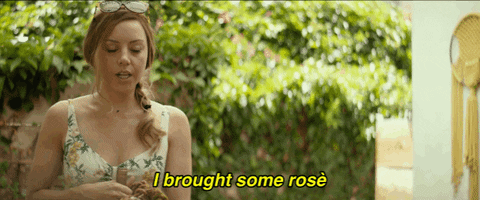 #NationalRoséDay has talking all about rose! Did you know rosé can be made through several different processes? This includes: maceration, direct pressing, the saignée method, and the blending method.
First there is what may be considered the most common process for making rosés, maceration. This is where the red wine grapes macerate (or rest) in the grape juice before the wine-making process is continued. This allows a controlled contact with the juice. The longer the maceration/contact, the darker the rosé will be.
Similar to maceration is the direct pressing method. Instead of letting them soak in contact with the skins, they are pressed immediately. This results in very limited contact and produces the lightest shades of rosé. 
Then there is the saignée method, which is not as widely used but more common among large red wine producing regions. Through this method, some of the red wine juice is bled off into a new batch to later be made into a rose and in turn this process intensifies the red wine left behind. 
The final and least common method is the blending method, which is more likely to be used among sparkling wine regions. This method adds a small amount of red wine to a batch of white to obtain the perfect "pink" color of a rosé.
CHEERS!
REMINDER: You don't want to miss our #dozenrosés sale! Purchase ANY 12 rosés and receive 20% OFF through Sunday, June 10th! 
---
Share this post
---
---
---
0 comment