Europe's CO2 Shortage & The Beer Industry
Posted by Wine Gourmet on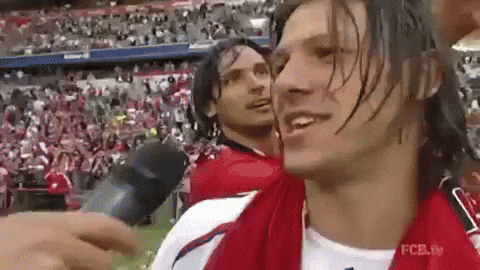 The 2018 Fifa World Cup began last Thursday in Russia amidst crowds of excited attendees. It is no secret that beer and The World Cup are almost synonymous with one another. The summer heat leaves match goers flocking for refreshing, carbonated beverages causing a surge in the demand. 
Carbon Dioxide is produced from ammonia plants, which also are used in the production of fertiliser and typically takes place during the winter months. In an article from Gasworld they said, "Fertiliser companies then plan maintenance or shutdowns in April through to June on a regular basis – but this is coincidently the peak time for production of soft and alcoholic drinks." With most producers being closed for this routine maintenance and the increase in demand during The World Cup, the foreseen shortage is approaching quicker than expected. 
According to an article from BBC:
"The British Beer and Pub Association (BBPA), which represents brewers and 20,000 UK pubs, said the CO2 shortage was beginning to cause stoppages in beer production, although it did not name specific companies. Demand for beer and fizzy drinks is peaking as fans gather to watch the football, thanks to the recent run of hot weather."
Carbon Dioxide is crucial for producing and dispensing beer from the tap. In beer production forced carbonation is a method that is commonly used to infuse CO2 into cold beer versus naturally producing the CO2, allowing for faster production times. 
The use of carbonation in draft beer systems is described perfectly below in an article from Draft Beer Made Easy:
In a draft beer system, you control the pressure of the headspace of the keg (the applied pressure) using a regulated flow of CO2. You also control the temperature of the beer. These two variables are what matters most in a draft beer... Under-pressurizing a keg (this includes using the wrong gas blend) will allow the keg to go flat over time as CO2 slowly bubbles out of solution until it reaches equilibrium with the low pressure of the keg's headspace.
In short, a lack of CO2 will under pressurize the beer causing it to eventually fall flat. With the hoards of attendees flocking to bars until the final match of The World Cup on July 15th, producers and restaurants are working tirelessly to keep up with the demand and manage the impending shortage. 
---
Share this post
---
---
---
0 comment